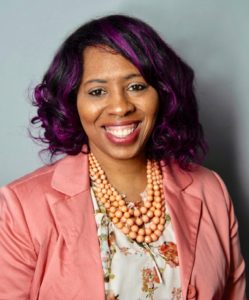 Certified Life Coach, Trainer, and National Speaker
Are you looking for the tools and and techniques to help you learn and develop a better way to handle life's issues?
I am a experienced Life Coach who specializes in working with groups, professionals, and individuals empowering them to make changes in their lives or careers.
I can help equip you to handle difficult issues when they arise. As your life coach, I help you overcome obstacles in your life that may be holding you back.
I believe everybody has dreams and goals and it's my job to help you live out your best life.
Get in touch with me today and let's discuss how I can help you.
Three Steps To Begin Living The Life You Want?
Complimentary Consult With Davina
Let's talk about your dreams and goals in life. During this 30-minute discovery session over the phone, I will provide you with some key points to help you move forward.
Hire Davina As Your Life Coach
When you're ready to begin your new life then I am here to guide and assist you. Let's talk soon and plan on how to make your dreams a reality.
You have to start now towards achieving your goals. There's no better time but now!
Get Started On Your New Life Today!
What Clients Have Said About Working With Davina
Sooo happy for you, congratulations!!! the Lord has opened doors no man can shut, I will never forget the words you spoke into me when I was so down, I now work in critical care makinig more than I ever imagined. Davina, I thank God much for you! GB
I have had the privilege of being able to be a part of Divine Coaching! Through this experience, it has helped me be more aggressive with my dreams. I have always been a go-getter but I sometimes would put others before myself. Going through this coaching it taught me that although I am a giver I must also take care of me and not be fearful and recognize that I am as important as everything and everyone I put before me. I had been procrastinating about returning to school to pursue another degree and found myself beginning classes in January. Thank you, Davina Carter, for inspiring me. #iam
Taking Davinas Classes brought me out of a dark place because it uplifts and motivates you to move out of your comfort zone. It also taught me how to see the big picture on a grander scale. I believe that these classes teaches you to set a higher standard on your goals and how to succeed in life. It gave me a stronger mindset in order to achieve my goals. I have learned to step outside of the box and think bigger. I also learned, how to stay positive when facing different challenges during life. I believe that taking these classes will show you the bigger picture on life and beyond.
"Working with Davina, I've improved personal and professional relationships and found greater balance in my life. Her techniques allowed me to recognize gifts within and to cherish my journey and provided me with an understanding of a greater sense of purpose to be obtained. I am more confident about balancing my business, children, and personal life as I move forward in achieving and pursuing my personal goals. Davina has provided me with the tools to continue on a successful path."